What to Do After an Accident: Protecting Your Rights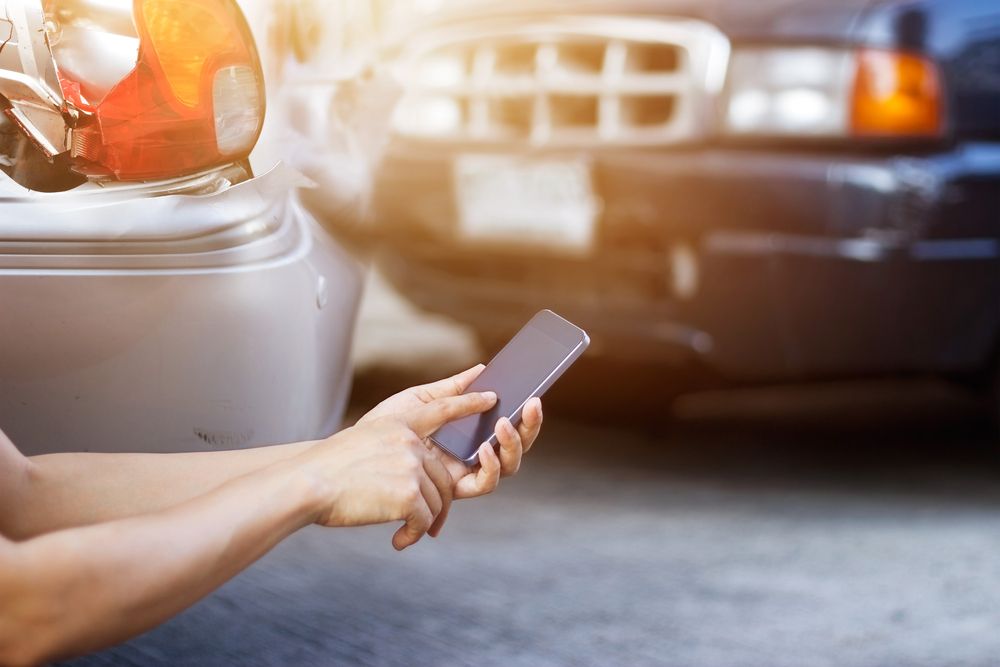 At the Law Office of Robert J. Kaiser, we take many calls from victims and families who have just faced some of the most difficult and chaotic experiences in their lives. Being injured in a preventable accident is never an easy experience, and it can create a number of physical, emotional, and financial burdens for both victims and their loved ones. Fortunately, as we remind the local residents who call us during their times of need, victims have rights to hold the at-fault party in their accident accountable for their negligence, and liable for the damages victims suffer.
Because we know what victims say and do after a car accident can have an impact on their ability to pursue a personal injury case and the compensation they need to cover medical expenses, lost wages, and their pain and suffering, we want to provide a few important tips on how you can effectively handle the aftermath of an accident and protect your rights:
Avoid saying "sorry" – For many people, it is a natural and polite reaction to apologize when things go unexpectedly. While this may be a nice gesture in many case, it should never happen after an accident. This is because saying "sorry," accepting fault, or apologizing in anyway can greatly impact your ability to recover compensation for any damages you incur as a result of the incident. Insurance companies are quick to point out apologies as an acceptance of fault, and will leverage that mistake to deny claims or pay victims as little as possible. Even if you think you are at fault, there may be facts or circumstances you are not aware of. Rather than apologizing, focus on making sure all parties involved are ok, and that they receive any necessary emergency medical attention.
Call the police – Involving the authorities in any matter may not sound appealing to some, but it is an important step after an accident. By contacting police, you can ensure emergency medical services are notified, if needed, and that law enforcement will arrive on scene to collect information from all parties involved. This police report is an objective account of what happened in a crash, and it can prove useful should you file a personal injury claim. Should there be any indication of a crime or traffic violation, police can also handle and record these matters, which provides evidence that could be used to strengthen your case.
Exchange information – Although police can compile information in their police report, you should still always collect and exchange information. This includes insurance, license, vehicle, and contact information of all involved parties, as well as any witnesses who may have seen what happened. You can also take pictures of the vehicles involved, the scene of the accident and surroundings, and any visible injuries you might have. Without collecting information, you put yourself at risk of not being able to seek a recovery for your injuries.
See a doctor – Your health and wellbeing should always be a primary focus following an accident. Whether or not you were treated at the scene, were transported to a local hospital, or went without on-site medical care, you should always seek a timely medical evaluation or follow up with your doctor after an accident. Doing so can ensure that any injuries are diagnosed and treated, and that any complications or serious issues are ruled out. Remember, injuries may not present themselves until time passes after a crash, and victims may think that injuries are not as serious as they truly are. By seeking a medical evaluation as soon as you can, you protect your health and limit the insurance company's ability to say that because you waited or did not get medical treatment, you were not really hurt, even if you were in pain all along. This is a common tactic they use to pay victims as little as possible.
Trusting the insurance company – Insurance companies are not on your side. They are corporations motivated by profits, and all too often place profits over people. As such, insurance companies will work to find way to pay as little as possible, or avoid paying any compensation at all. When the insurance company contacts you, they may ask you to provide a recorded statement in hopes that you will admit fault for causing or contributing to an accident, or that you will make contradictory statements that can be used against you. They may also push for a quick settlement, even if you are not yet fully aware of the scope of your injuries and damages. Remember, you have no obligation to give a recorded statement, and you have the right to work with an attorney who can handle all communication with the insurance company on your behalf.
Treat serious injuries – Soreness and stiffness are common after accidents, but more severe symptoms should always be addressed. These include severe and chronic pain, radiating pain, numbness or tingling, and severe limitations of your mobility and ability to handle tasks you normally would. Symptoms like these can indicate more serious injuries, and you should continue to follow up with a medical professional until your pain is resolved. Doing so is important for your health, as trying to tough it out can worsen your condition or lead to future problems. If you are concerned about the costs of continued medical care, remember that a personal injury claim will enable you to recover these expenses. Our legal team can also connect you with medical professionals and specialists who work on liens, and do not charge up front for the care you need.
Contact a lawyer – Speaking with an experienced attorney is the most important thing you can do after a preventable wreck. At the Law Office of Robert J. Kaiser, our legal team is readily available to help clients throughout Santa Clarita and the surrounding areas immediately after their accidents. By focusing on personalized service and comprehensive support, we can help you take the appropriate steps in getting the treatment you need, preparing a case for compensation, and protecting your rights at every stage. Having helped numerous accident victims throughout his 20+ years in practice, Attorney Robert Kaiser has the insight to help you navigate these difficult times.
Want to learn about the steps you should take after your accident? Speak with a member of our legal team during a FREE consultation. Call (661) 441-3446 to get started.
Posted By
Law Office of Robert J. Kaiser
Categories: