7 of Santa Clarita's Intersections Make California's Most Dangerous List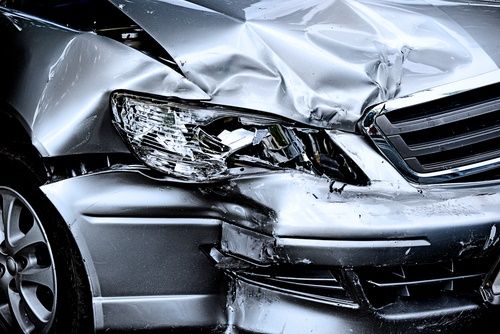 According to recent data, 90% of the state's most dangerous intersections are located in Southern California, and roughly half of those intersections can be found in Los Angeles. More specifically, the following seven are located in Santa Clarita Valley.
Sierra Highway and Soledad Canyon Road
McBean Parkway and Newhall Ranch Road
Bouquet Canyon Road and Seco Canyon Road
Langside Avenue and Soledad Canyon Road
Soledad Canyon Road and Whites Canyon Road
Bouquet Canyon Road and Soledad Canyon Road
Bouquet Canyon Road and Newhall Ranch Road
Our Santa Clarita personal injury lawyers at the Law Office of Robert J. Kaiser believe Santa Clarita residents will not be surprised to learn that Soledad Canyon Road and Bouquet Canyon Road each had three intersections that made California's most dangerous intersections list. Both roadways are heavily traveled roads where vehicles can reach speeds as high 70 miles per hour. For this reason, motorists, pedestrians, and bicyclists alike should be extremely careful when traveling these roads.
In Santa Clarita, there is no "wrong side of the street" for a bicyclist who is traveling on the sidewalk. Because sidewalk traffic travels in both directions, without regard for which side of the street it is on, it is important for motorists to keep in mind that pedestrians and bicyclists may be entering the crosswalk from either side of the intersection.
When Pedestrians, Drivers, or Bicyclists Become Victims of Car Accidents
No matter what the cause or the severity of the crash, car accidents lead to a high amount of stress, emotional damages, and in the worst cases, serious injuries and fatalities. When victims become seriously injured, it is important they seek medical attention and legal advocacy right away. An experienced lawyer can help the victim recover compensation for the following damages:
Medical expenses
Physical therapy costs
Lost wages
Emotional distress
Physical pain and suffering
Because these cases can be highly complex, it is important for accident victims to seek legal advocacy right away so that a lawyer can begin examining the details of the accident and begin building a case on behalf of the victim.
Have You Sustained Injuries in an Accident? Call the Law Office of Robert J. Kaiser
If you have suffered injuries in a car accident and believe a driver should be held liable for your injuries, we urge you to get in touch with our Santa Clarita car accident attorneys at the Law Office of Robert J. Kaiser right away. When you get in touch with our legal team, we will examine every detail of your case and determine which legal strategies can help you recover monetary compensation for any medical expenses, lost wages, or emotional damages you may have acquired as a result of your collision.
Do not wait to get the help you need. Call our Santa Clarita car accident lawyers today!
Posted By
Law Office of Robert J. Kaiser
Categories: