20 Driving Tips - #7 Emergency Vehicles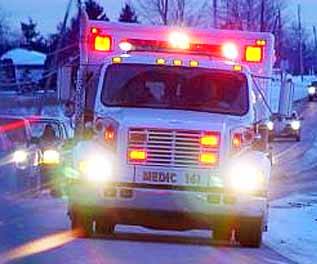 You're traveling along in the left lane of a four-lane, undivided city street in bumper-to-bumper traffic. As you slowly creep along, you hear a siren. A check of your rearview mirror reveals a quickly approaching fire engine. Traffic has completely blocked the right-hand lane.
TO HELP THE EMERGENCY VEHICLE GET TO ITS DESTINATION:
Stay where you are if traffic is too blocked to move into the right lane. Do not move to your left and into oncoming traffic lanes. You risk a head-on collision and also could interfere with the path of the emergency vehicle.
HIGHWAY HINT
Emergency vehicles have the right to go into oncoming lanes to circumvent traffic. Remember: Emergency vehicles have sirens and lights to warn motorists of their path; you do not!
Posted By
Robert J Kaiser
Categories: