20 Driving Tips - #1 Hydroplaning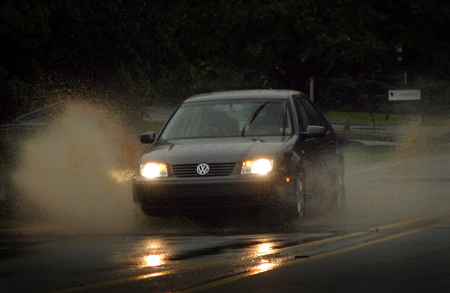 It's been raining. As you drive through a patch of puddles, your steering wheel doesn't respond. Your car is hydroplaning, a condition where your tires begin to ride up on a film of water and lose contact with the road.
TO AVOID LOSING CONTROL OF YOUR CAR:
Ease your foot off the accelerator. This will slow your vehicle down and help you maintain steering control.
Avoid turning sharply or sudden, hard braking, which may force your car into a skid.
BEFORE YOU DRIVE
Remember: mixing high speeds, worn (or underinflated) tires, and lots of water is the perfect recipe for hydroplaning. Check your tires today. But even with good treads, hydroplaning may occur when water is deeper than the tread depth.
Posted By
Robert J Kaiser
Categories: