20 Driving Tips - #15 School Bus Safety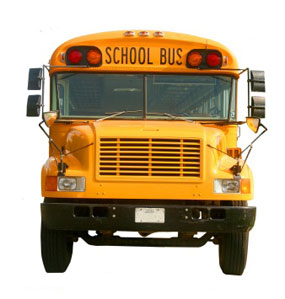 Traveling on a four-lane undivided road, you see a school bus approaching from the opposite direction. As you get a bit closer, you notice it is stopped and its red lights are flashing. Do you know when to stop for a school bus?
TO OBEY THE LAW AND MAKE SURE THAT SCHOOL CHILDREN REMAIN SAFE:
Come to a stop and wait to move until the lights stop flashing or the bus is moving. You should expect pedestrians in the roadway.
HIGHWAY HINT
If you are on a divided road, you still must stop if the bus is on your side of the road. It's not necessary to stop if the school bus is across the median in the opposite lanes. However, you should still be careful because there are children around. On an undivided highway this is true no matter what side of the road the bus is on. Remember: There could be children you can't see getting off the bus and walking around the blind side of the bus.
Posted By
Robert J Kaiser
Categories: