20 Driving Tips - #11 Flash Flood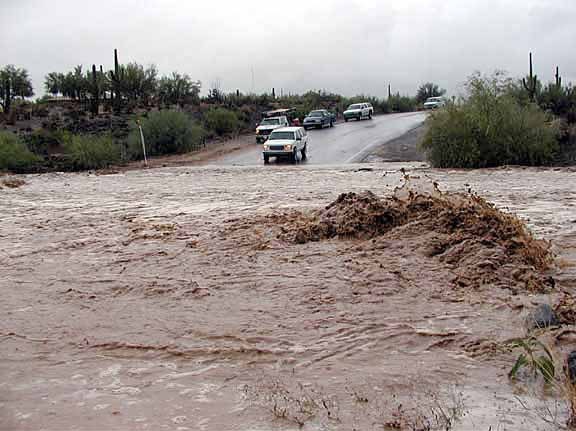 Flash floods in burn areas in and around Santa Clarita are a very real hazard. You're driving in a light rain, when the skies suddenly darken and the light rain turns into a torrential downpour. You notice the water on the roadway is getting deeper by the second. In an instant, you notice there is water rising around the car. Do you know what to do?
YOUR BEST COURSE OF ACTION:
Pull over slowly and stop. Never try to drive through pools of water on the road. They may be deeper than they appear.
HIGHWAY HINT
If the water is rising, get out of the car and seek higher ground. Most cars will float for a short period, but they can quickly and easily be swept away by rising flood waters – with you trapped inside.
Posted By
Robert J Kaiser
Categories: